Business Divisions
Aftermarket Parts Trading
Spectrum's Aftermarket Parts Trading experts have a unique perspective because they know how critical the MRO element is to the supply chain equation. Their approach to aftermarket parts trading and speculative purchasing incorporates their first-hand knowledge of the MRO side of the aviation business. It is this combined perspective that sets Spectrum's aftermarket parts trading expertise above others.
Operating under ASA-100 Quality Standards and FAA Advisory Circular 00-56B accreditation demonstrates the level of expertise and quality control. Having the additional benefit of in-house advice and inspection abilities by licensed FAA 145 technicians is an added benefit for Spectrum's trading partners. Spectrum stocks many critical inventory items and utilizes a diverse network of suppliers to locate the components its customers need in a timely manner.
The Parts Trading element of Spectrum Aerospace specializes in the sale and purchase of parts and material for narrow and wide body commercial jet transports including serviceable line replacement units (LRU), airframe components, accessory components, and hydraulic components. The Aftermarket Parts Trading department also offers rotable exchanges, surplus part consignment services, inventory management and parts value consulting.
A listing of available parts is conveniently available on the ILS or The 145.com, or you can contact our trading experts directly at Spectrum Aerospace by email to obtain specific information about how Spectrum can help you.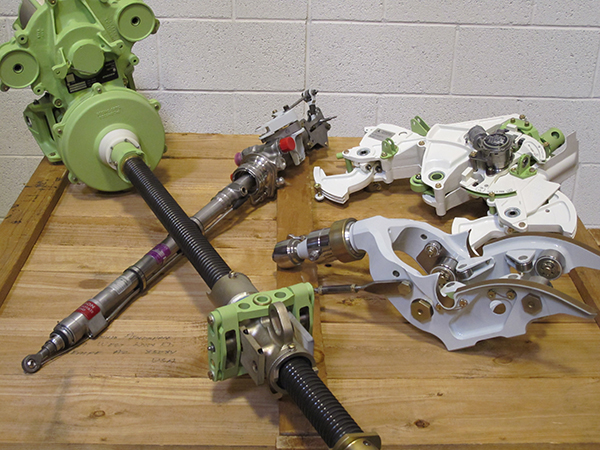 FIND OUR CAPES AND CATALOG LISTINGS ON

FAA REPAIR STATION NUMBER
7SPR147B
EASA CERTIFICATION NUMBER
145.6163